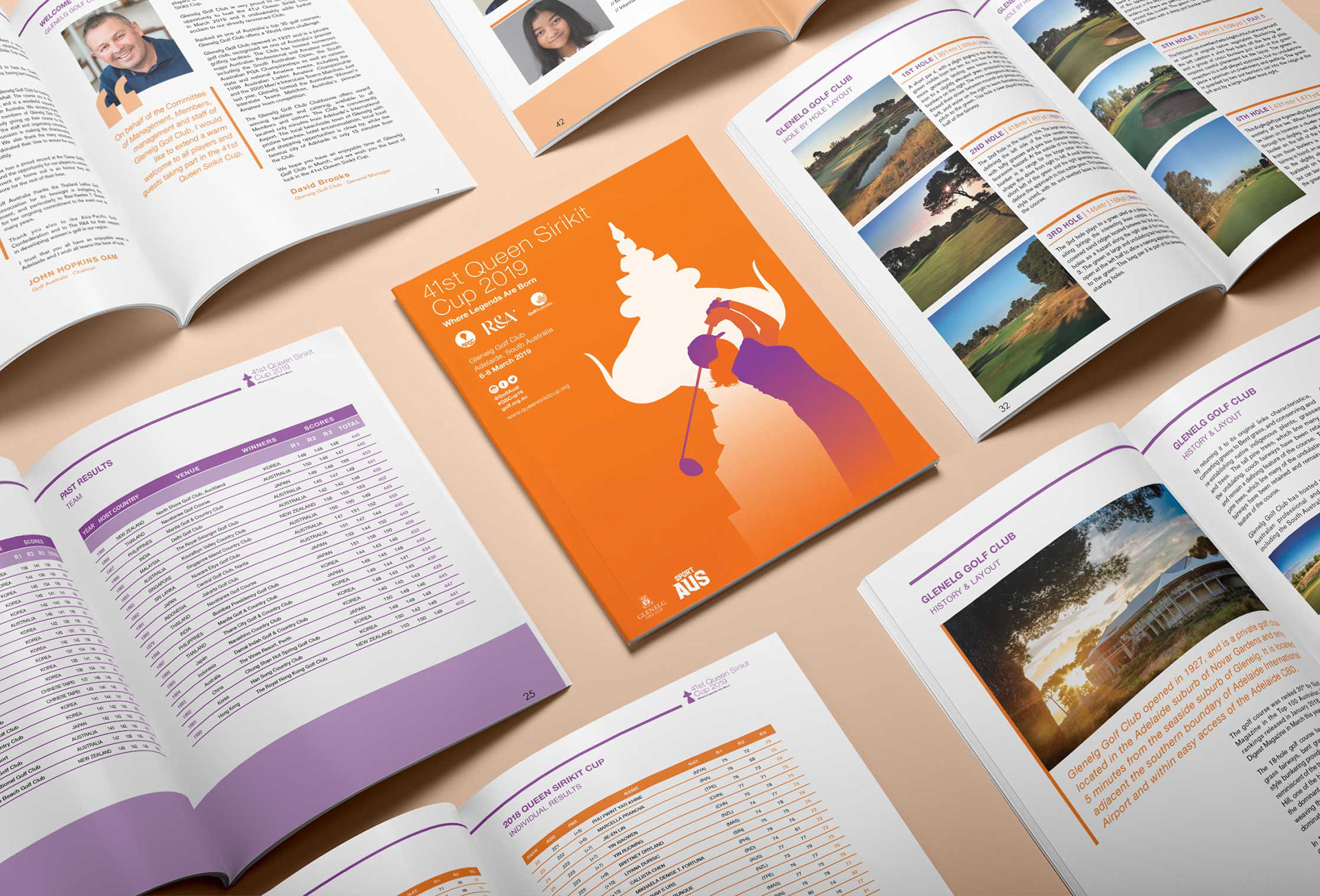 PROJECT SCOPE
Event program design
2019 Queen Sirikit Cup Program 
The Queen Sirikit Cup is an international golf event, held annually in a different country each year. This year it was being held in Australia at the Glenelg Golf Club. 
Golf Australia approached me to design the program for the event, that would tie in with the cover design that was already designed by R-Co design.
The program design was clear and minimal using the orange and purple brand colours as highlights throughout the document.