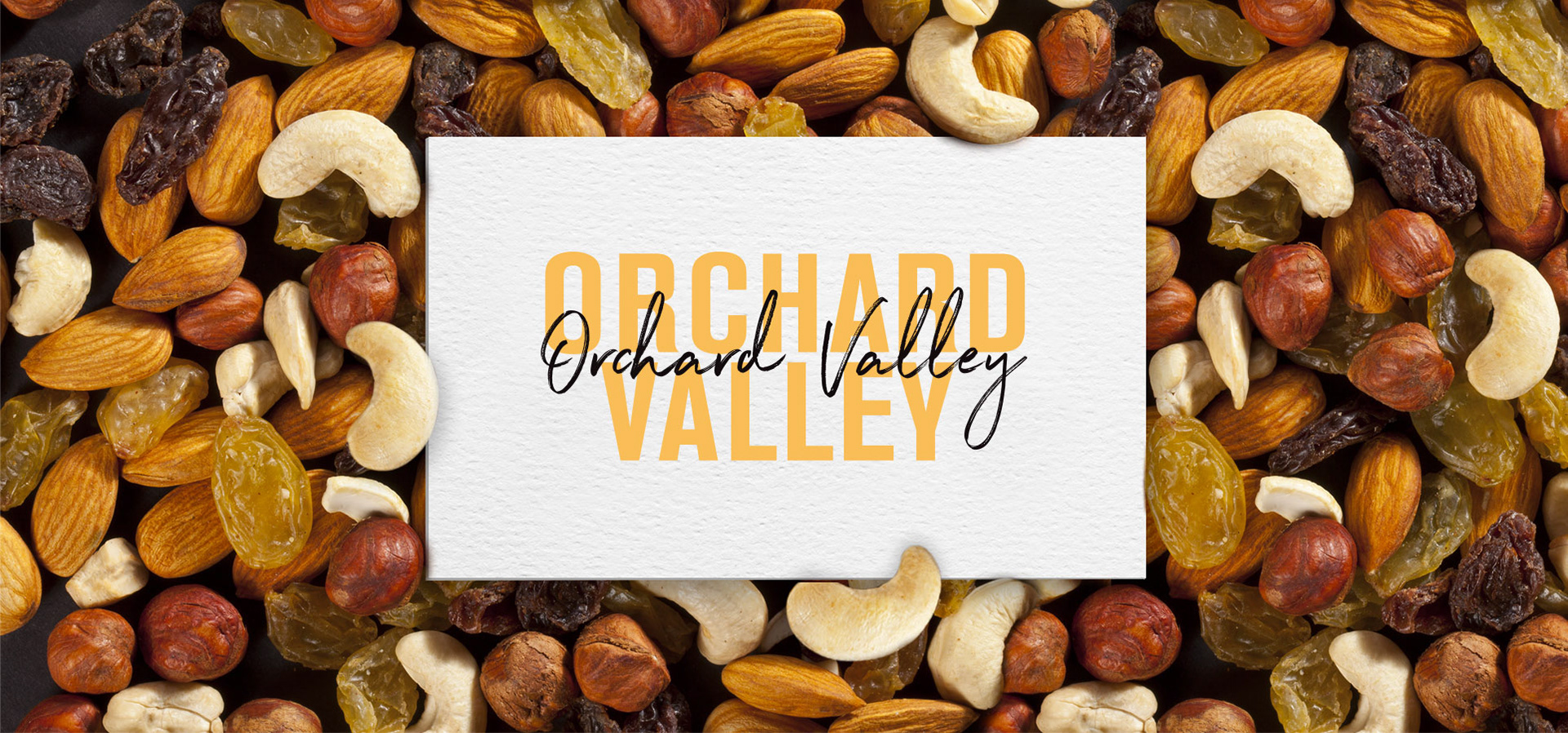 PROJECT SCOPE
Brand Identity
Art Direction
Packaging
Marketing collateral
Signage
Website design
Social Media
Product styling
Copywriting
Campaign
Eating well doesn't need to be complicated
Orchard Valley are an Australian, family-owned, premium nut brand, since 1975.
With a vision to inspire and connect with an audience of health conscious foodies, OV offer products that are perfect for sharing and as close to the way nature produces them as possible.
Mark approached Designable to reimagine the brand. To create a fresh, modern identity that showcased their quality product along with the nutritional and environmental benefits on offer.
The typography in the logo was inspired from the old and new. With reference to the handmade processes that make their business unique. We have created a library of product photography, lifestyle and the farming processes to share the OV story. 

Designable has worked collaboratively with OV over the past 3 years on rolling out their packaging, marketing collateral, building their online and social media presence. Since rebranding, OV products are placed all over Australia, partnering with some of Melbourne's most reputable grocery stores.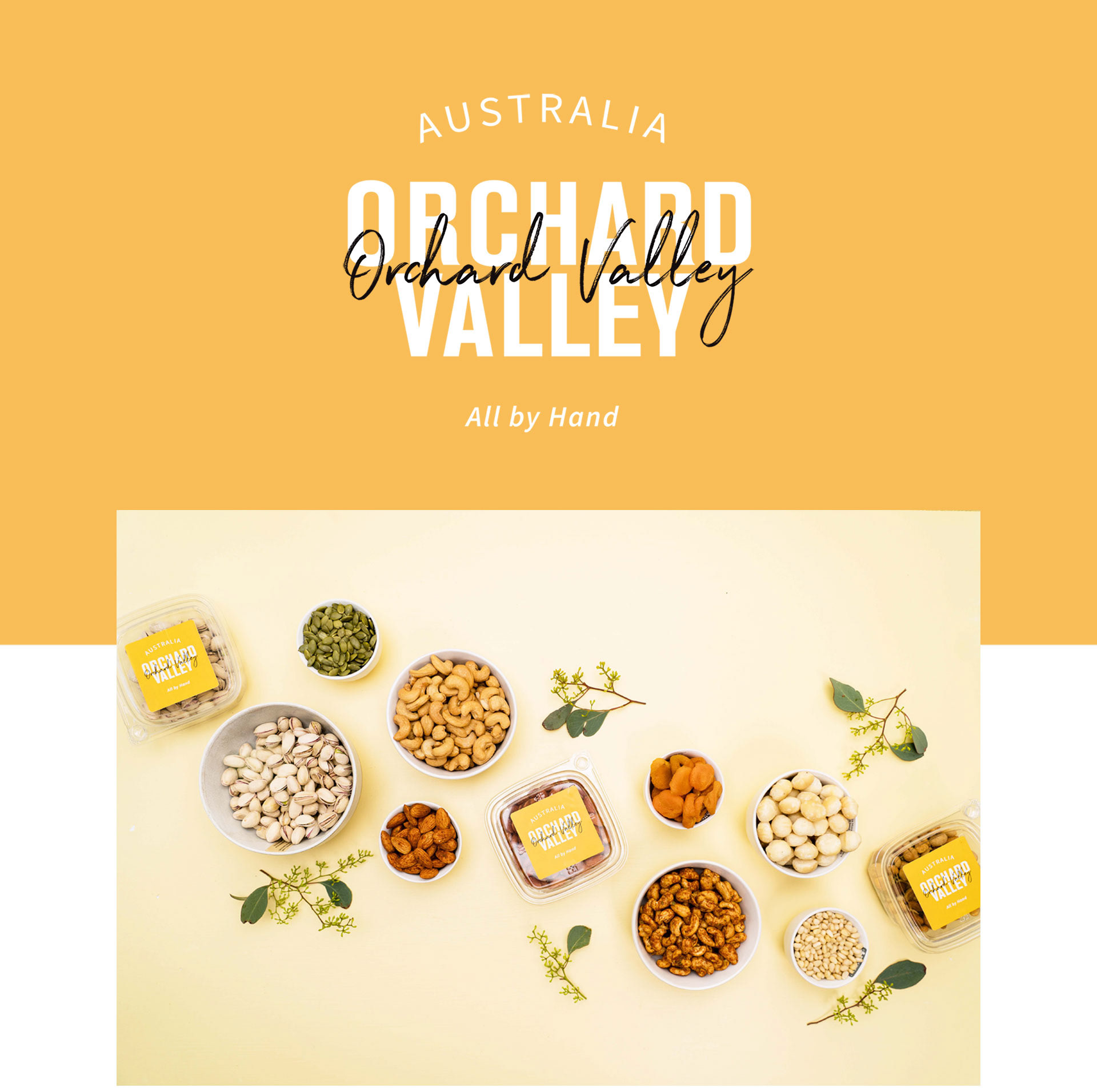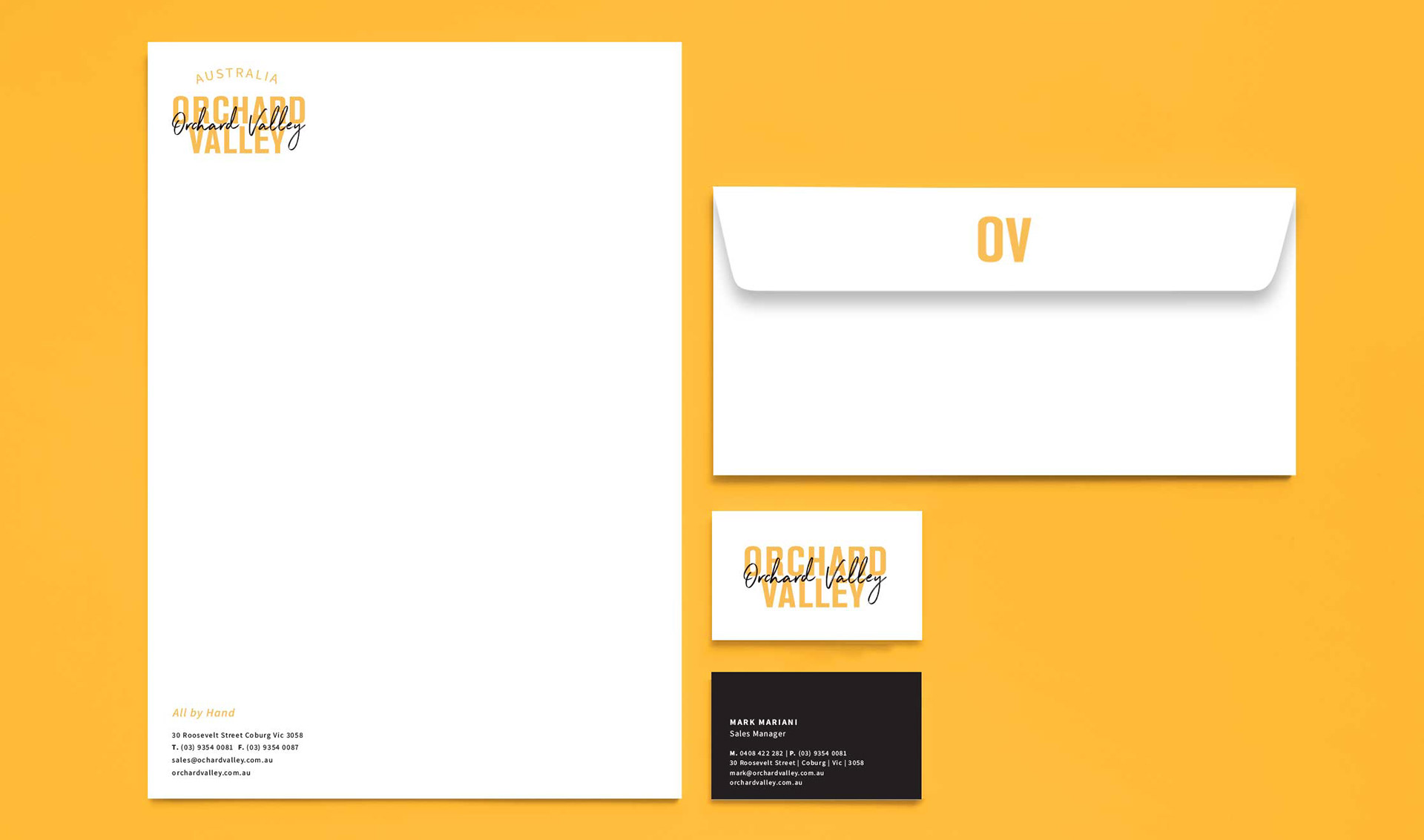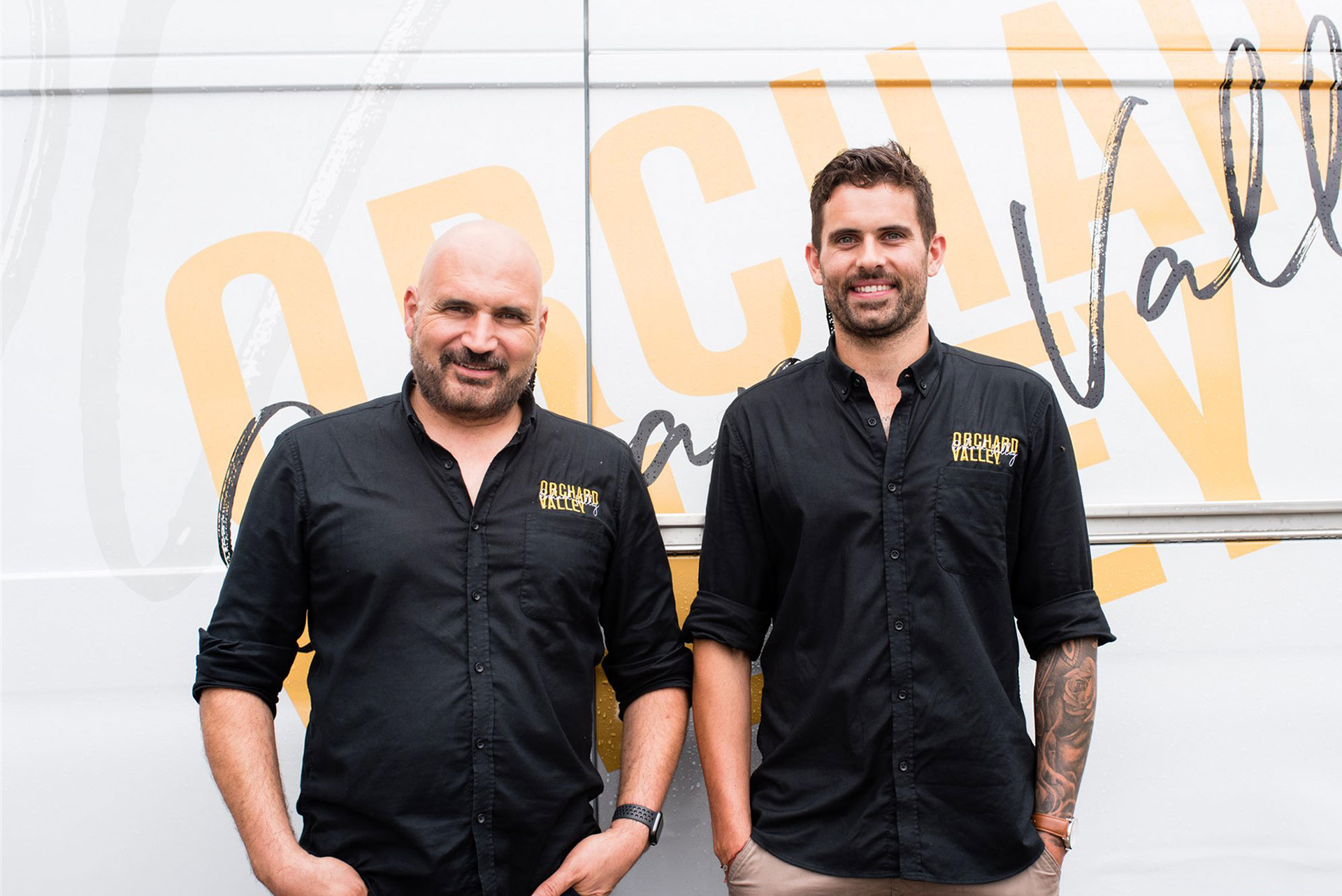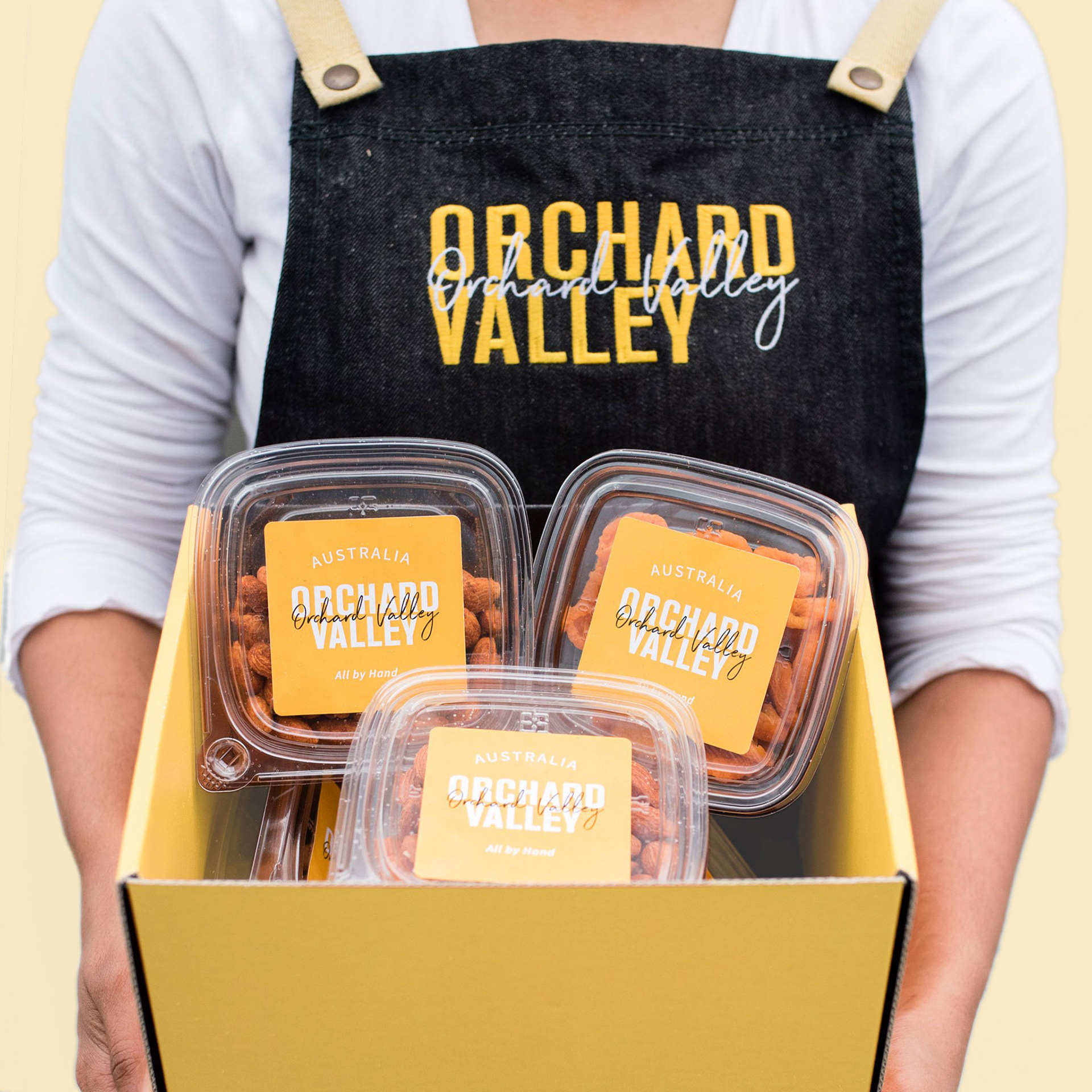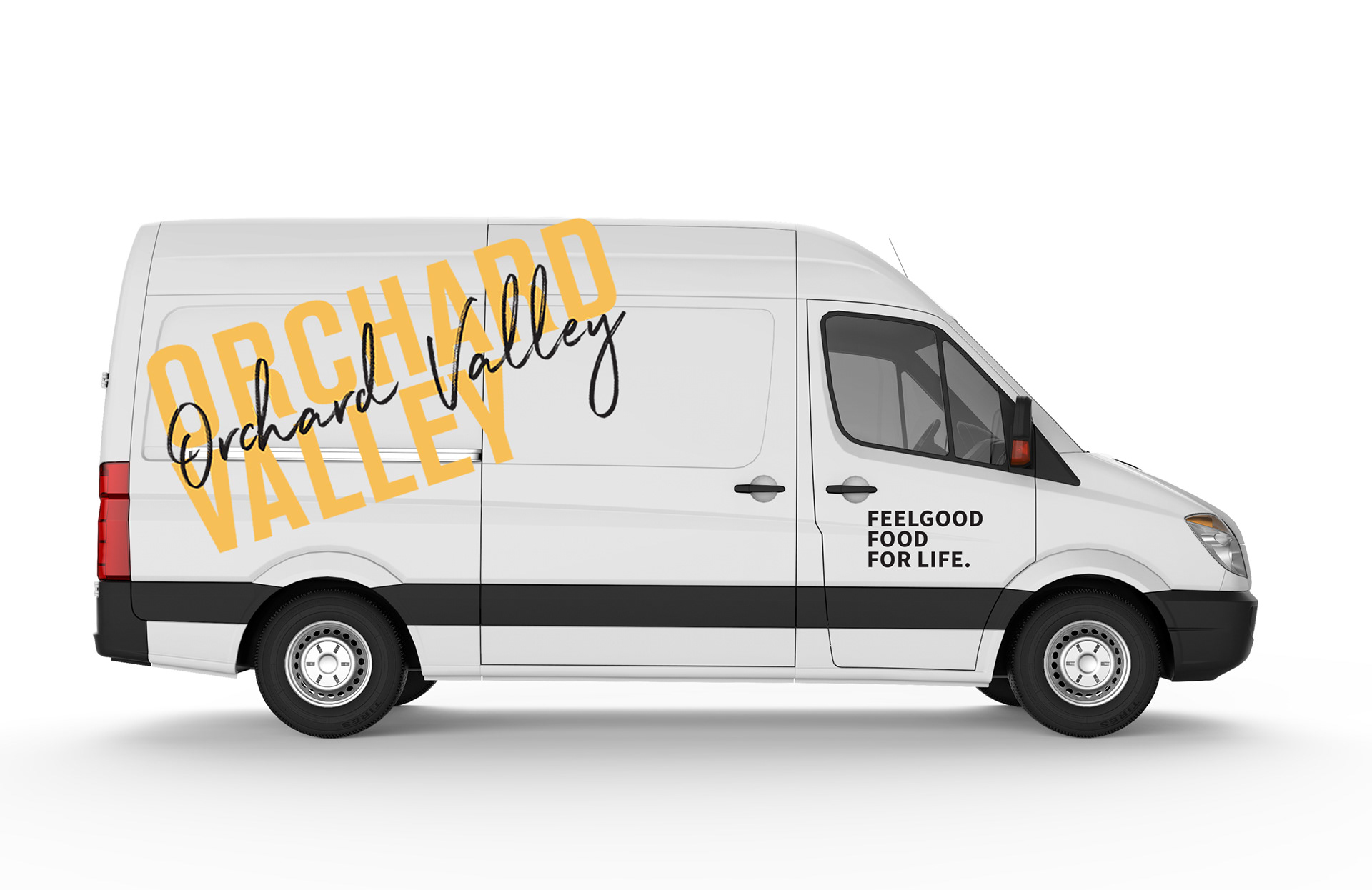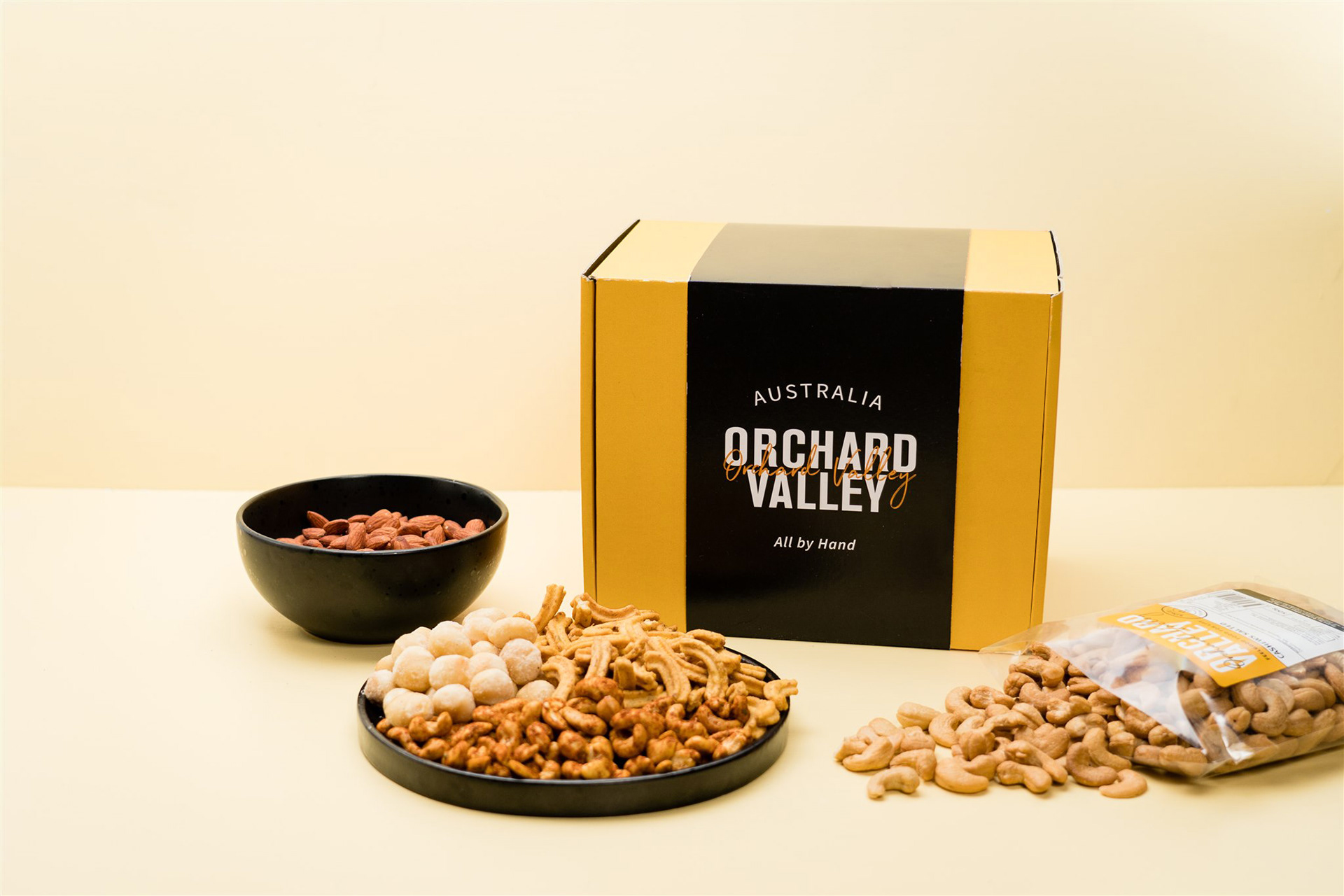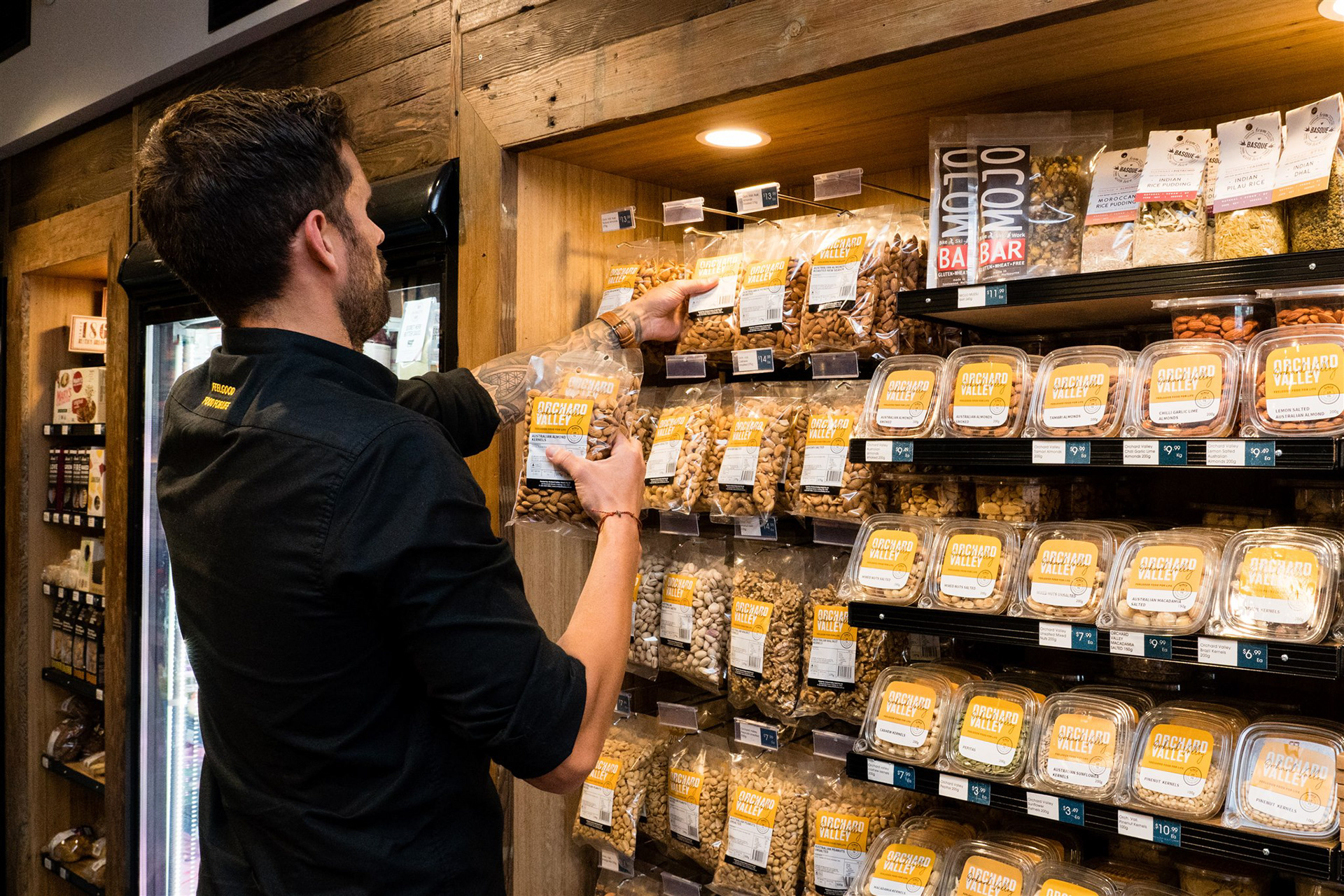 Almonds are the signature nut that embody the quality and taste that OV stand for.
We recently worked with OV on a campaign to launch their 2021 New Season Almond Harvest. A curation of 6 unique almond flavours were packaged into a premium variety box to introduce the flagship of their 2021 Almond Harvest.
Designable created a new visual identity and product photography for the campaign that had an Australian theme woven through. The OV brand mark was refreshed, inspired by ripples in sand to reference the Australian outback. The introduction of an ochre, gradient coloured background giving the campaign a vibrant, fresh feel. Designable rolled the campaign out across packaging, brochure, social media and in store POS.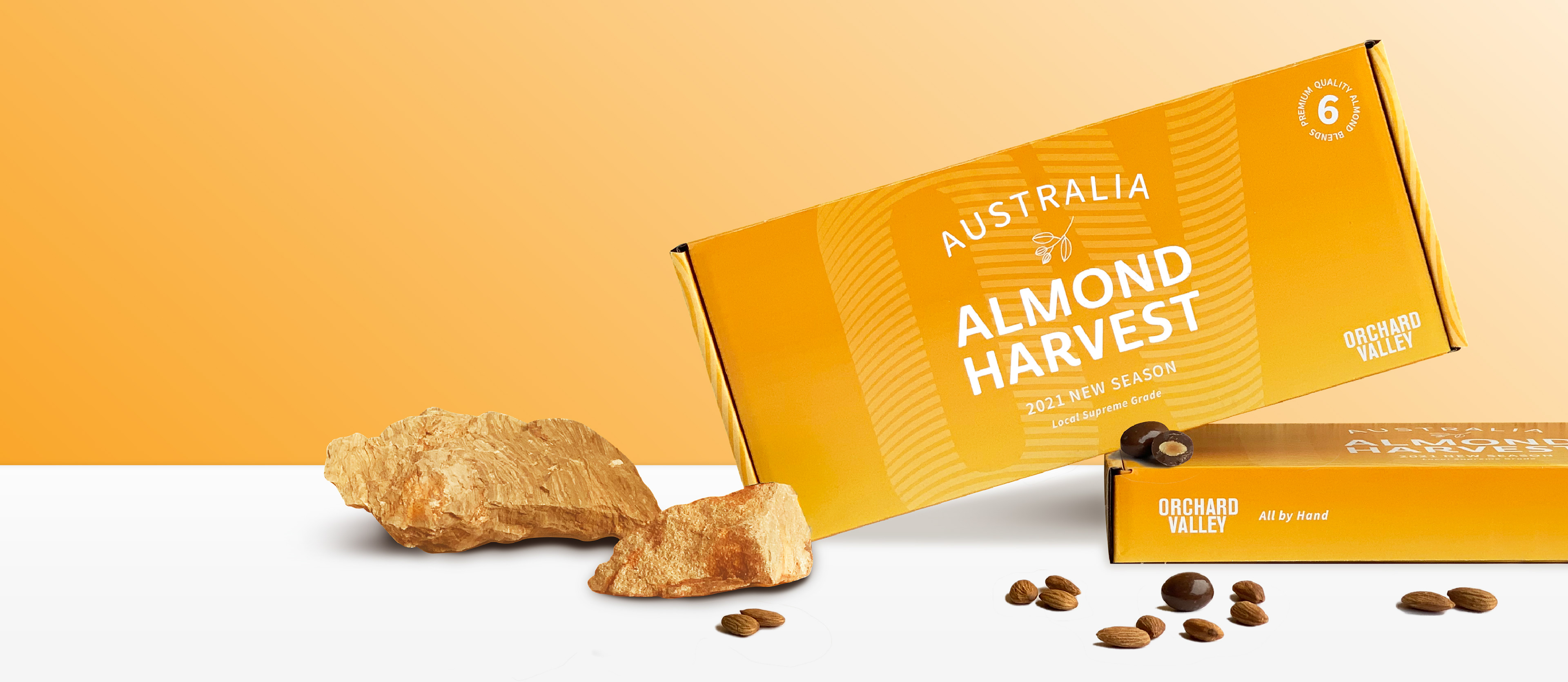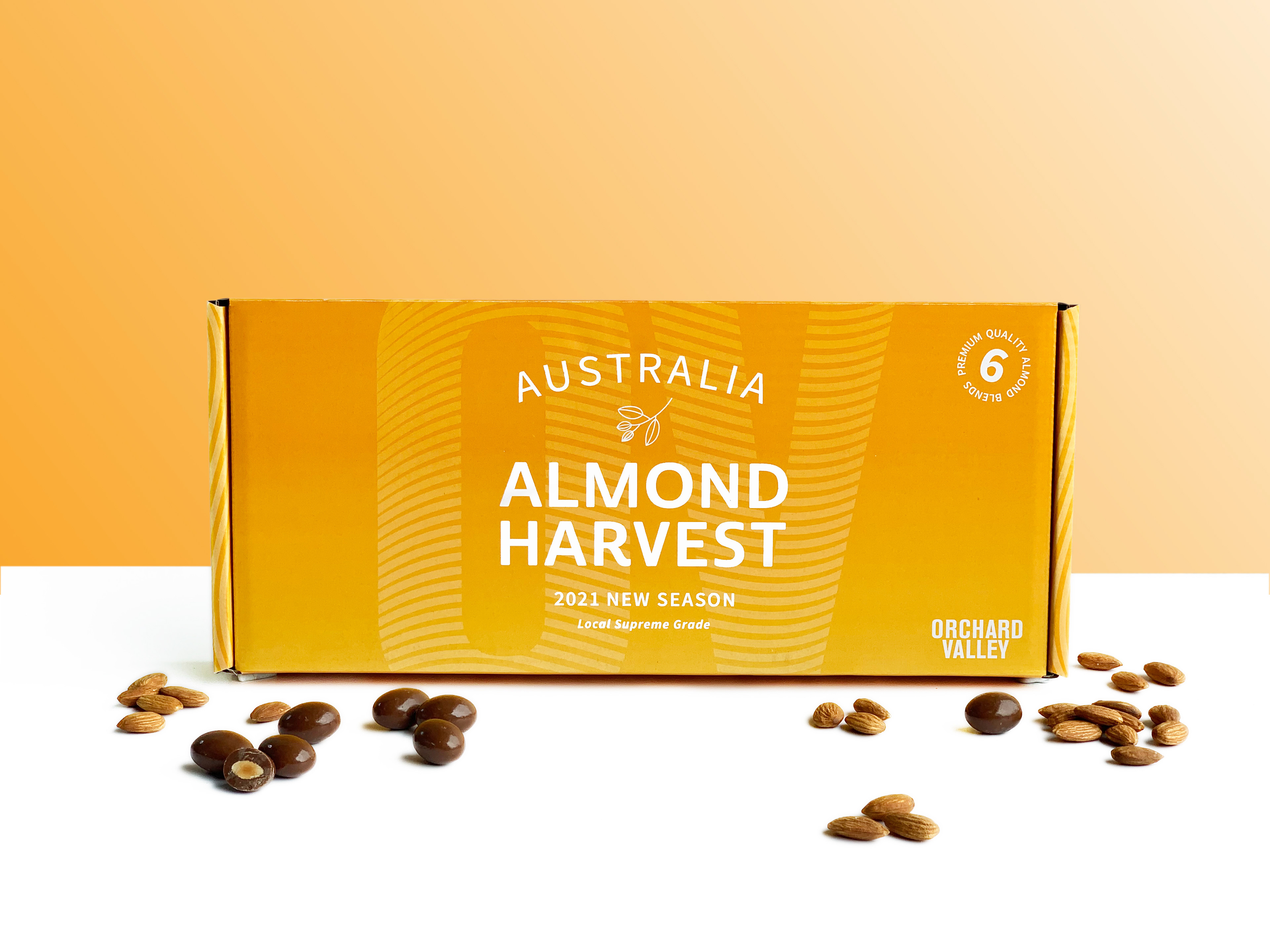 Building a digital presence for OV
Orchard Valley made the decision to expand their wholesale business this year, to include, direct to public sales. Designable worked with OV on designing a new e-commerce website. We photographed all of the product, copywriting and front end design. 
Since Sept 2018 Designable has organically built a social media presence for OV on Instagram. We have managed their account, gradually building an image library, copy and content that aligns with the rest of their brand. Relationships have been formed through collaborations with non competing businesses and micro influencers that have aligned target audiences