PROJECT SCOPE
Visual Identity
Marketing Collateral
Signage
Extensive Style Guide
Honest and friendly, forward thinking dentistry...
Portrush Family Dental provide optimal care and honest dentistry to empower their patients to feel confident in the decision making around their oral health.
Ricky engaged Designable to rebrand his business to reflect the new, clinic that he was building. He was expanding his business from a 2 seat practice to 5 and he wanted the visual presence of his brand to be modern, family friendly and supportive.
The letters of the logo are interlinked and curved to represent support and approachability. The logo emblem embodies the process and end result of dentistry. Inspired by smooth edges, alignment and supportive culture that work together to create the end result. The shapes can be used individually in a pattern but when aligned and guided in the correct position they form the Initials of the clinic.
The pattern breaks down the shapes and has a playful connotation that connects with children and adults.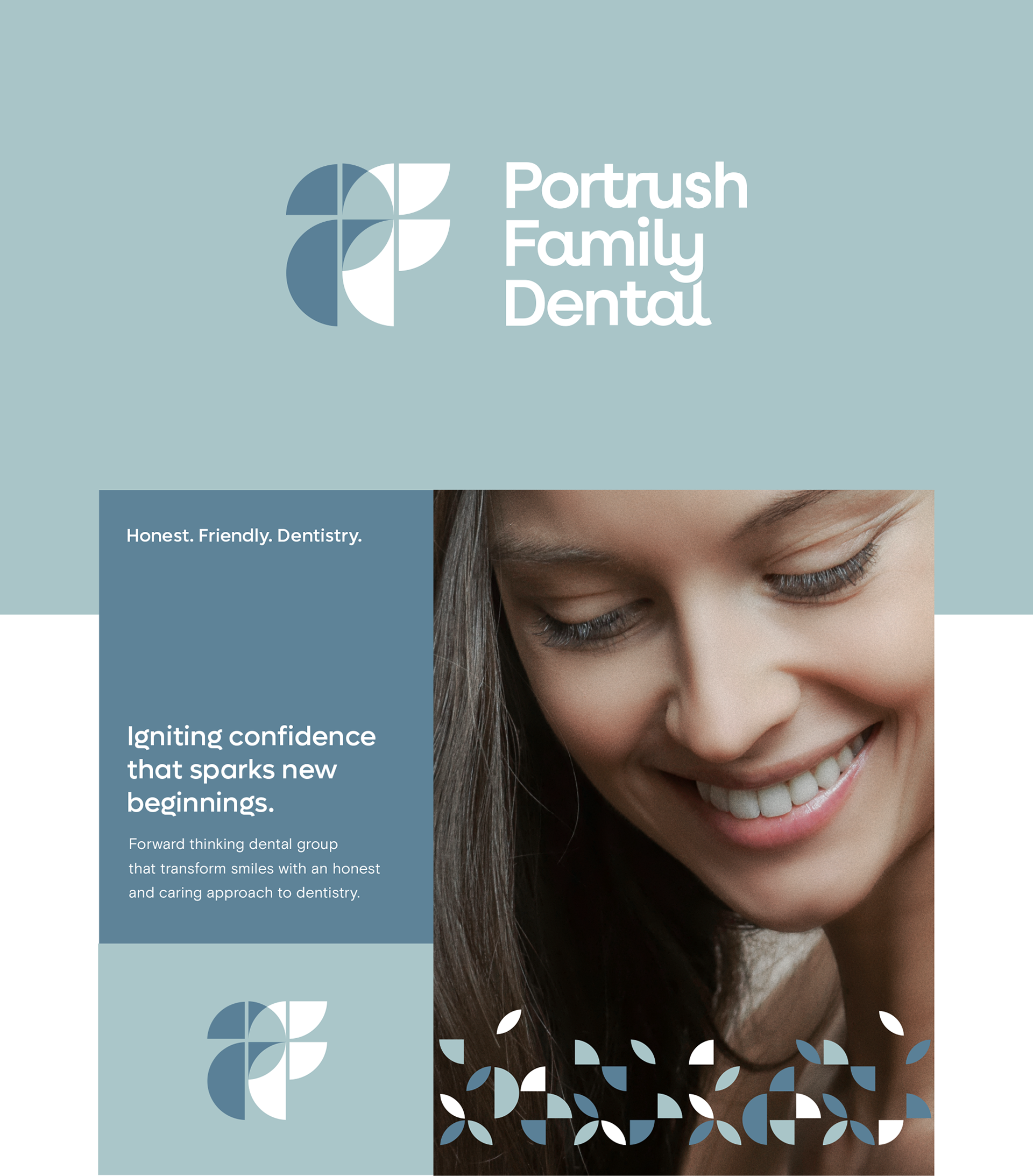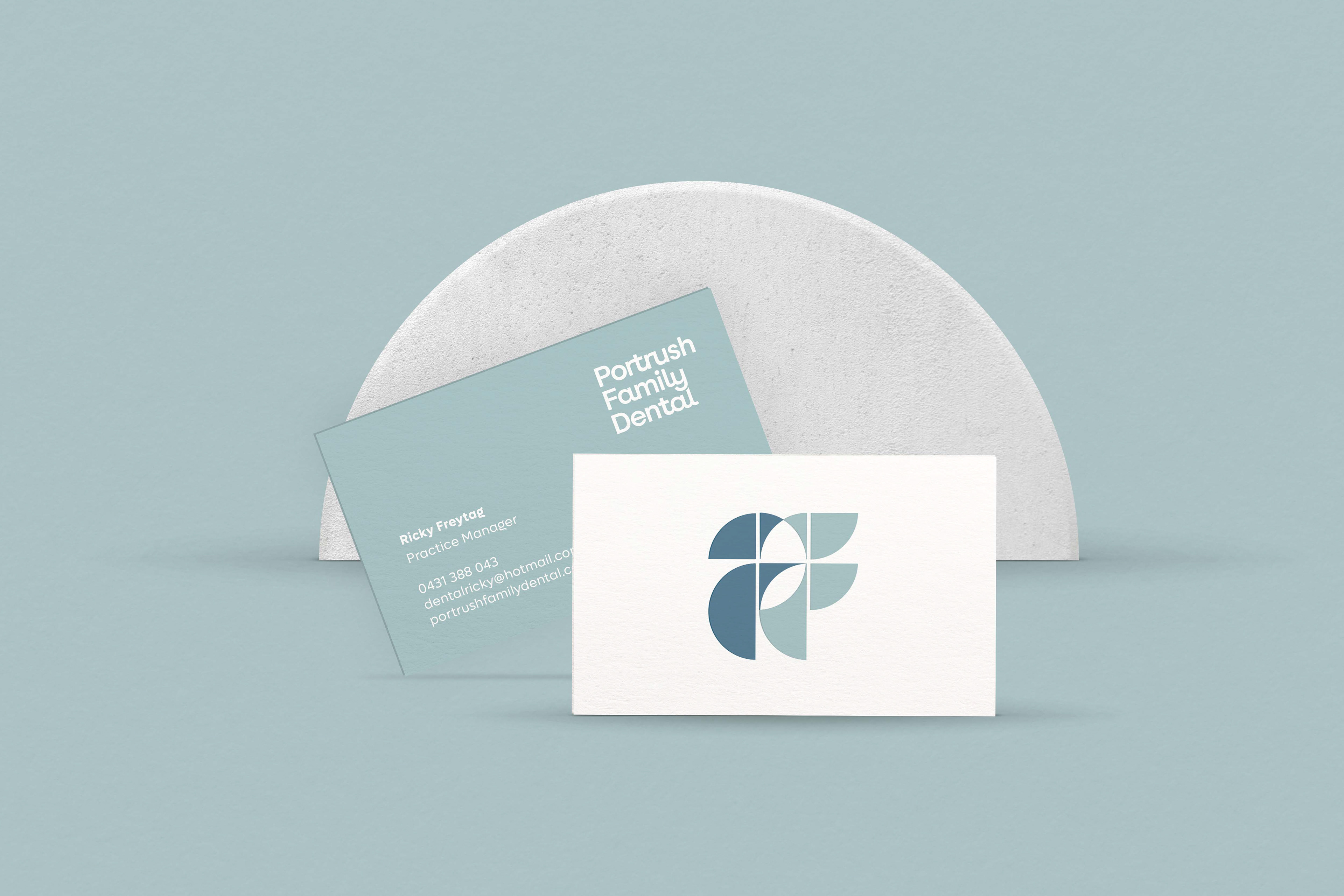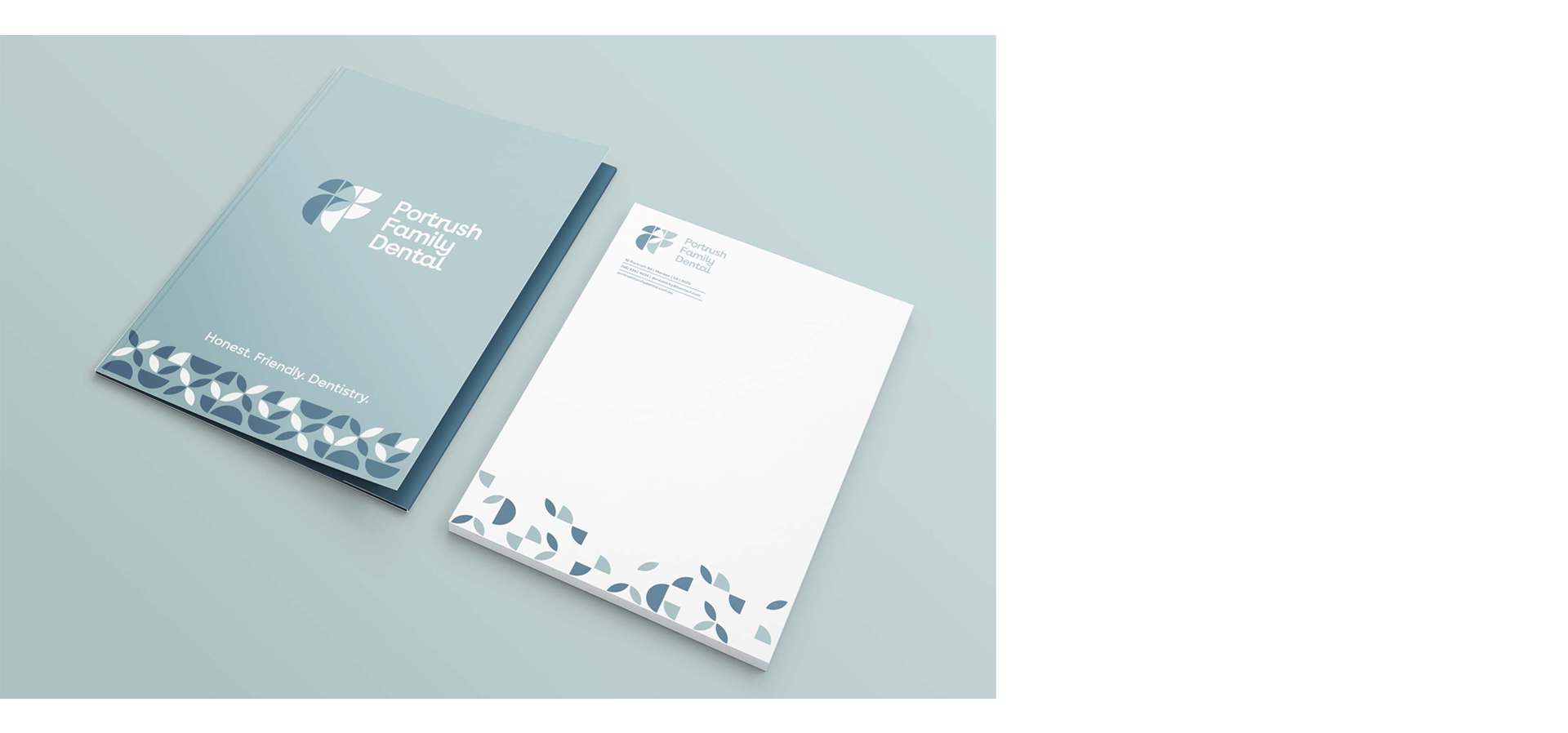 An environment that is modern and bright with a relaxed feel
The build and interior design of Portrush Family Dental had been designed by the talented team at Optima. The signage should compliment and not over power the beautiful aesthetic of the building. A simple acrylic disk emblem was installed in the reception and the geometric pattern was applied as a decal to the windows on the exterior and interior. Simple room numbers using circular shapes were made for ease of navigation around the clinic.
The exterior had large, bold signage that was visible from the street to clearly identify the new clinic and attract new customers passing by.